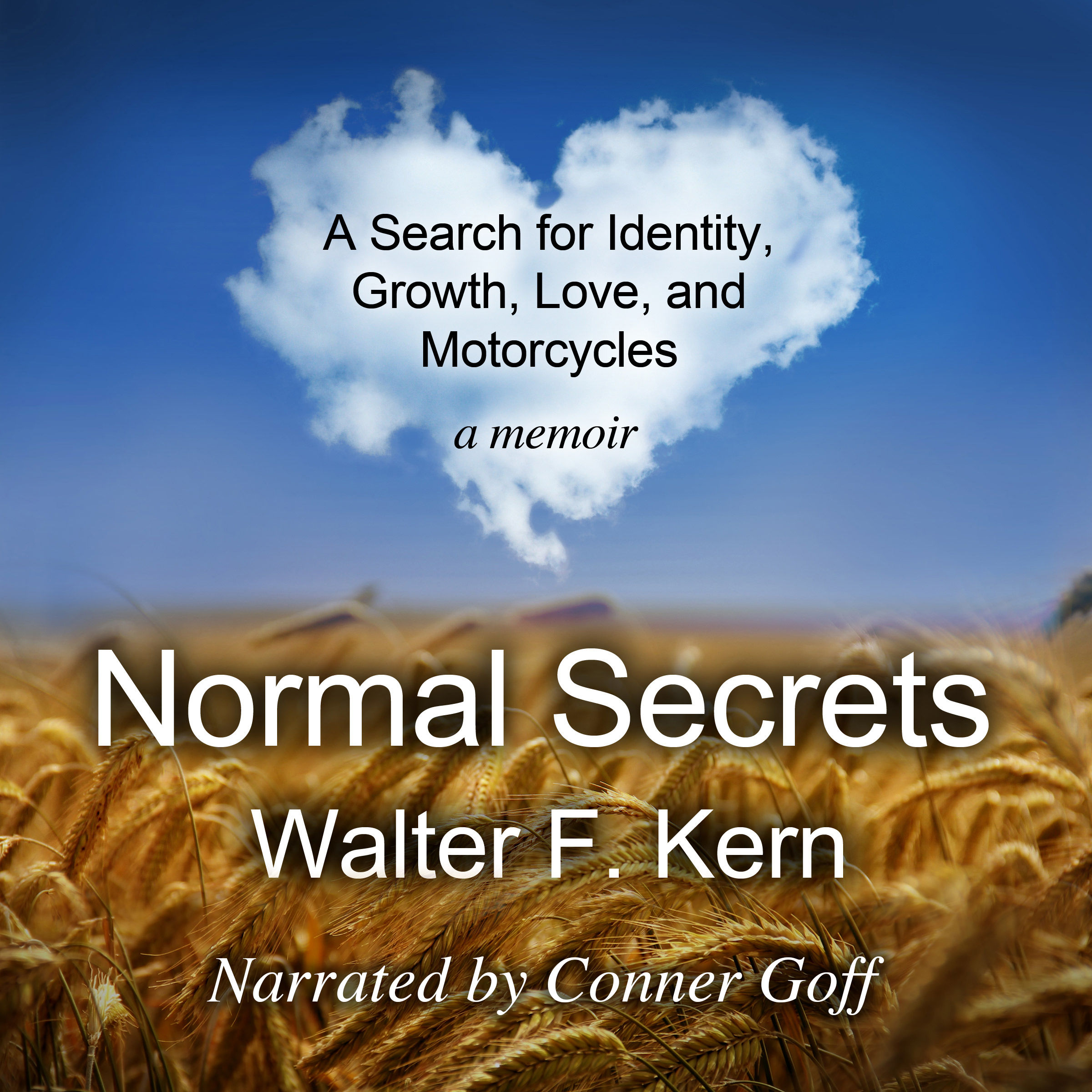 Normal Secrets - A Visit with the Author and Narrator
Host Marnye Young interviews the author and narrator of Normal Secrets, discussing the story behind the story.
A Search for Identity, Growth, Love, and Motorcycles: A Memoir
The author says, "I grew up in Normal, Illinois, but had lived in New Jersey for more than 30 years when my father died at the age of 84. I was 54 at the time and soon learned that family secrets had been kept from me. Strange deaths, tragedies, indiscretions, and relationships lay in my past, totally hidden. It took me seven years to uncover these secrets from personal interviews, genealogical studies, public records, and cutting-edge scientific work done by worldwide experts. Along the way, I trace my own life path from wanting to be a mechanic to gaining a master's degree at MIT and working at a famous research laboratory. I also tell my own 50-year love story. The secrets are now known, and I thought it was time at the age of 79 that I should write this memoir to tell you all about my Normal Secrets."
Really enjoyed the book!
I was in the Spokeswomen with Jane and truly enjoyed learning so much about her. She was a wonderful person!
—Amazon Customer
Why should you read this book? Let me count the ways! If you live in, or are from, Illinois. If you live in, or are from, McLean County. If you want to know what it was like growing up in the 40's. If you attend, or attended, Normal Community High School. If you love vintage cars. If you ride, or would like to ride, Motorcycles. If you attended college in Missouri, or if you attended MIT. If you are searching for some hidden family secret. All this, and more. "Normal Secrets" was written by my high school classmate (NCHS class of 1956), Walter Kern. I cannot begin to count the memories that flooded over me as I read this. Even if you don't have any of the above attachments, I still believe you will find this an enjoyable read. —NeysaZ