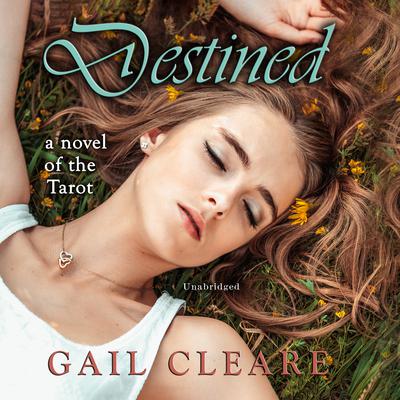 Destined: A Novel of the Tarot
A preview and sample of the audiobook
written by Gail Cleare - Host Addison Barnes
About the book: 
Follow Emily's journey to self-discovery, community, spirit, and love. A contemporary magic-realism romance. 
This is the year Emily Ross takes control of her destiny and learns to deliberately shape the future. Emily has always known she is different. She attracts spirits, has prophetic dreams and can sense people's thoughts. Longing to fit in, she hides her true self. But this changes when she takes a job at the fabulous curio shop owned by Henry Paradis, an occult scholar who becomes her spiritual mentor. Recognizing her talents as the valuable gifts they are, Henry teaches Emily to accept her magical nature and "look forward." Emily chooses the path to light. She finds lifelong friends, falls in love, learns the power of desire and intention, faces her worst fears and is swept toward awakening.
Reviews:
A wonderful story of destiny! Gail weaves a tarot card into each chapter in this lovely story of love, understanding and a spiritual path. It is not about the occult as some may associate with tarot. Do you believe in a predestined spiritual path? Read this intriguing story that is interesting from the first page. I am thoroughly enjoying it so far. I highly recommend this book. Leaves me feeling hopeful and delighted.
I thoroughly enjoyed this book! This is my 1st book by the author. It won't be the last!! I was able to escape into the story!
This has become my favorite tarot novel! I've got to say, my first take on Destined was that it was too good to be true. Everyone was either nice from the get-go or someone who would obviously come around as I followed the sunshiny plot.
But I read the book all the way through in a couple of hours because I loved the characters and couldn't put it down. And by now it's not only my favorite tarot novel, it's got pages coming out from rereading and I could really use a new copy! The tarot chapter headings work well and the tarot readings within the book are spot on. Very believable. 
 
 
Gail Cleare
Audiobook Download Links: